Family Portraits in Ethiopia: Rita Silen
On the outskirts of Debre Zeit, we made one in a series of Prints for Prints stops, this time mid-afternoon, with the sun higher than we had hoped, but an opportunity beyond compare for meeting families at the community water pump. Hidden behind high shrubbery, the pumping station was an exciting surprise, and the high border of brush gave us open shade for getting started. The location was abuzz with villagers seeking water now smiling and laughing at the prospect as we rolled up our sleeves and got started making portraits and printing the images. Kids giggled; mothers wept; and a few posed again and again with additional family members or friends who got word of the excitement at the pumping station.
One woman was particularly welcoming, and invited some of us to see her home in which she was wired for electricity! Her son is the manager, a government employee, of the pumping station charging cents for the refill of large plastic containers with water. Their family's compound reflected their relative good fortune but no where did we see family portraits. Until NOW! We lined them up on a piece of furniture side by side and showed them the way we in our country enjoy these poignant treasures.
She showed us her grace and joy, and we were all sorry to say goodbye at the close of our portrait shoot.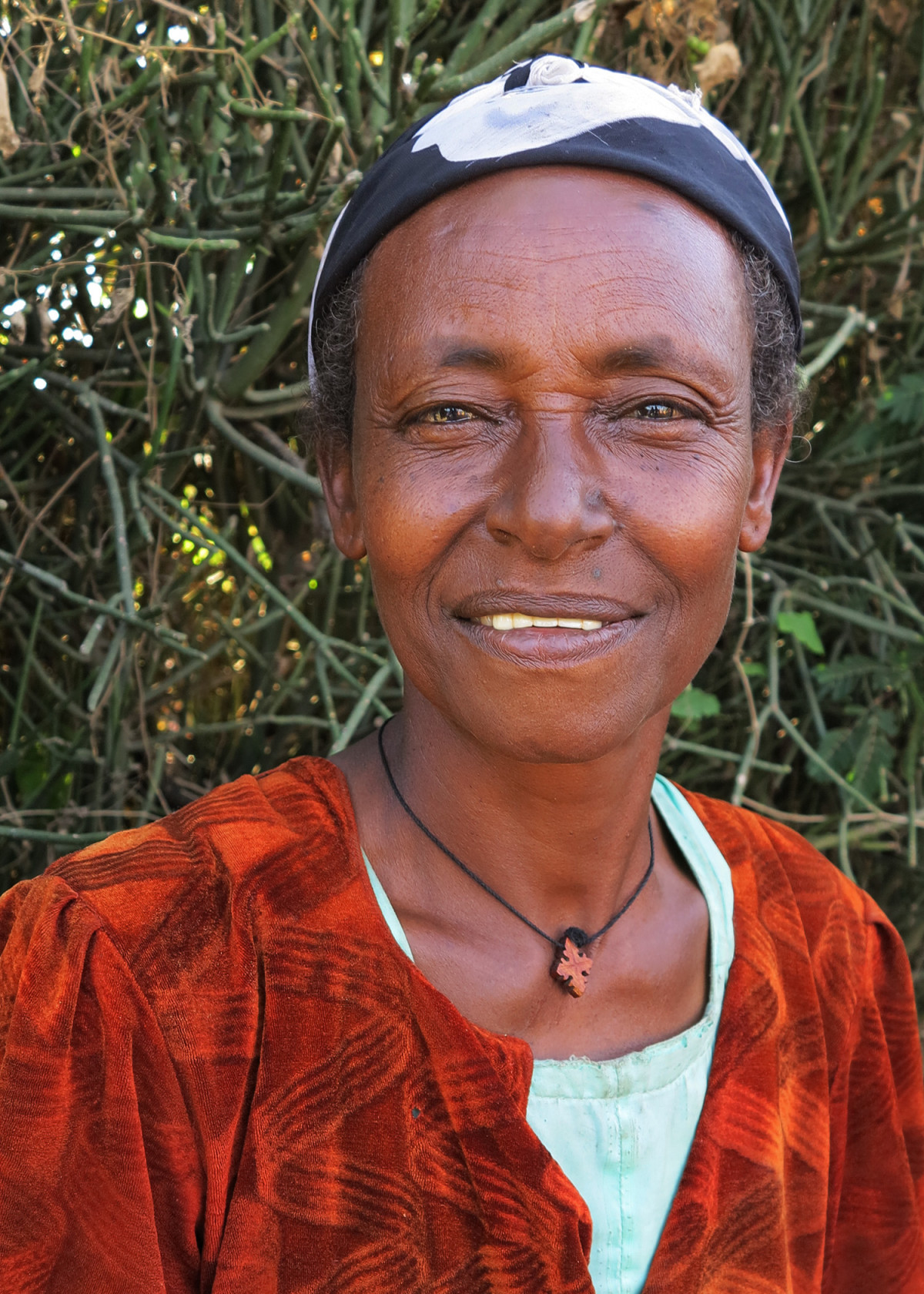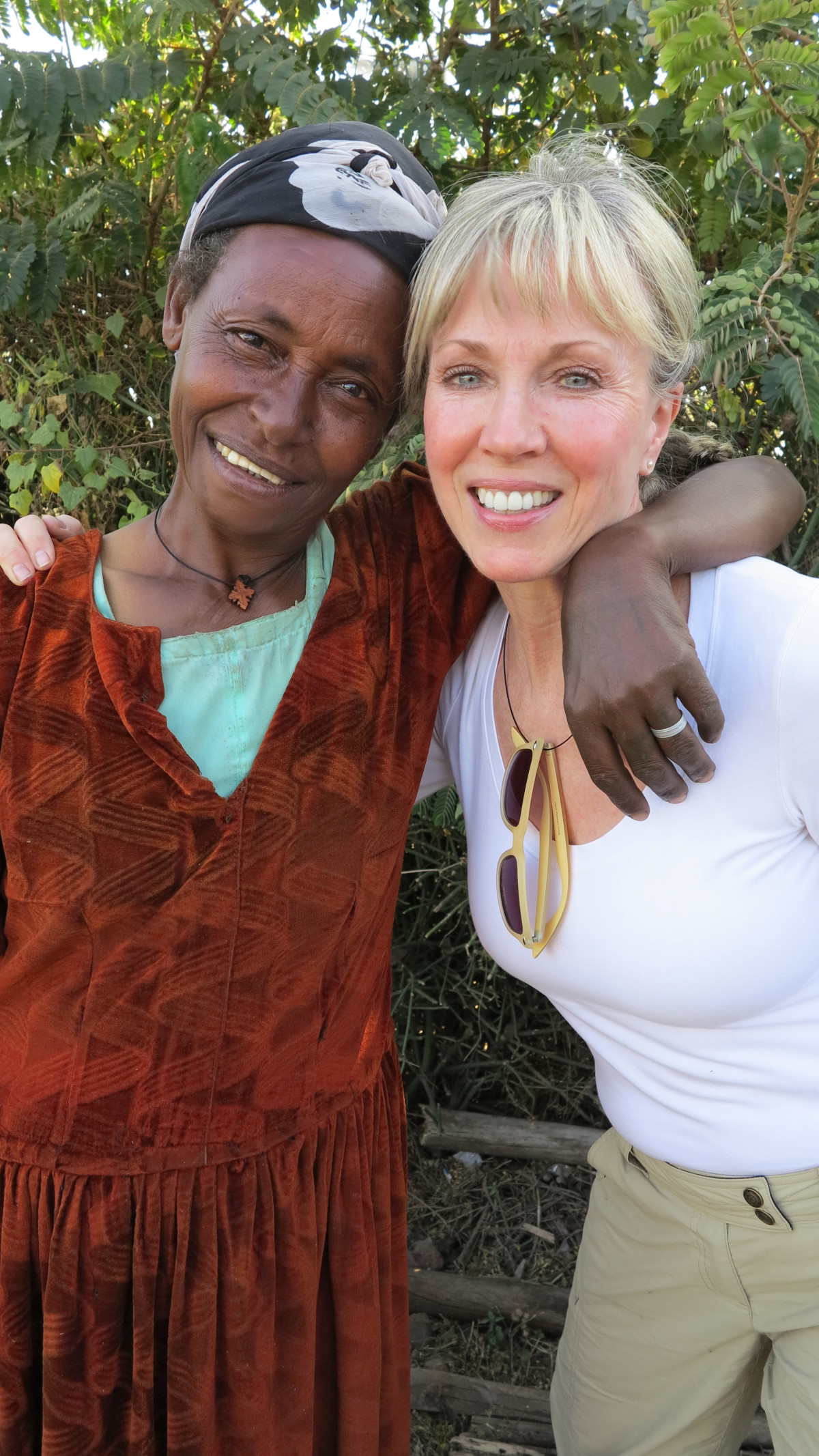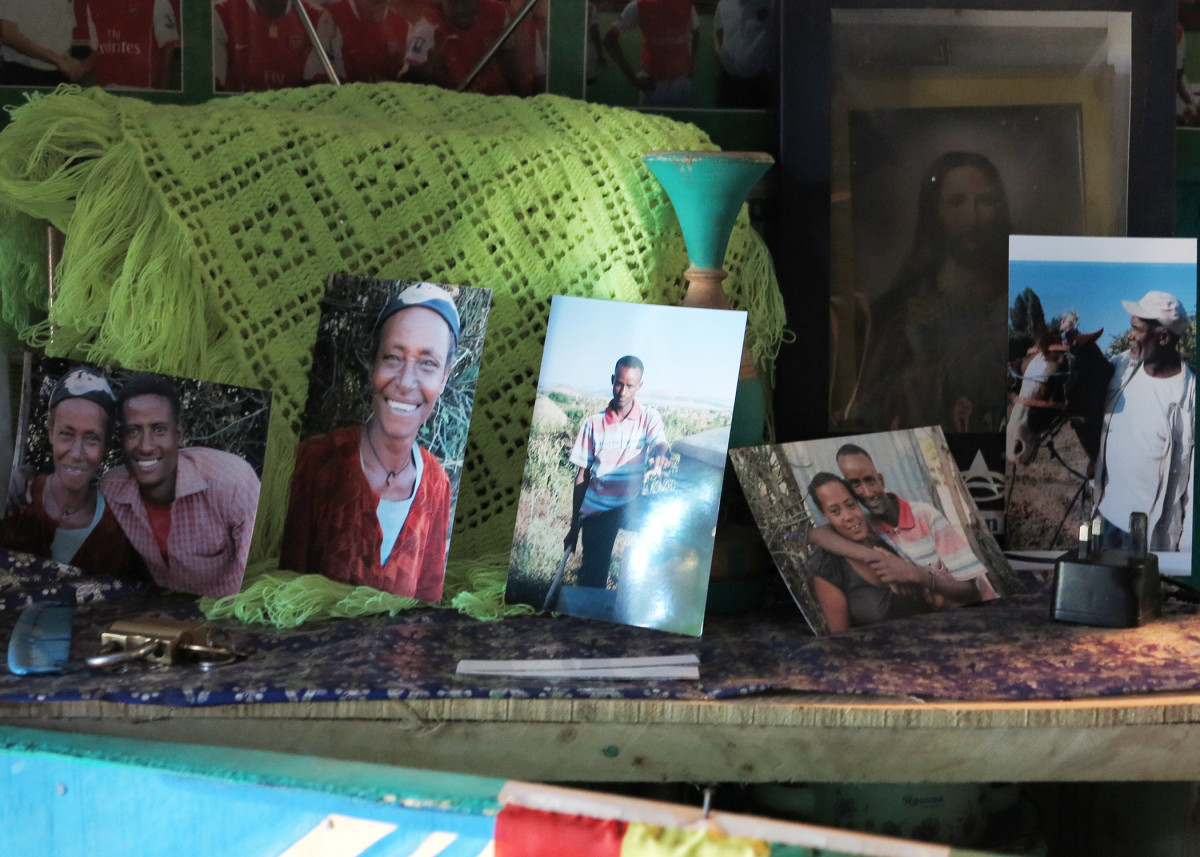 Rita Silen, Portland, OR